It is important to know who the Holy Spirit and the 8 ways the Holy Spirit helps Christians. Every child of God ought to walk in the supernatural life of God –  with signs, wonders, and miracles – we must believe it, expect it, and go out and preach the gospel –  A child of God is born of God and should live the supernatural life of God –     A Christian is not just an ordinary person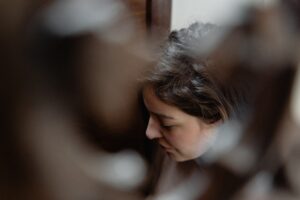 Who is the Holy Spirit and what are functions of the Holy Spirit?
The Holy Spirit helps God's people live beyond human limitations. The Holy Spirit accomplishes the will of God through the church (God's people):
Romans 8:11-14 – New King James Version- 11 But if the Spirit of Him who raised Jesus from the dead dwells in you, He who raised Christ from the dead will also give life to your mortal bodies [a]through His Spirit who dwells in you.
The Holy Spirit works through the church (Gods people) to reveal the nature of God to a world in great need of God –   God reaches the world through his people by the Help of the Holy Spirit
Mark 16:17-20 – New King James Version – 17 And these signs will follow those who [a]believe: In My name they will cast out demons; they will speak with new tongues; 18 they[b] will take up serpents; and if they drink anything deadly, it will by no means hurt them; they will lay hands on the sick, and they will recover."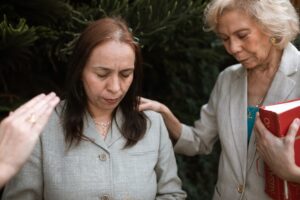 2. The Holy Spirit

 confirms the word as we preach the gospel and proclaim the truths of God's kingdom the Holy Spirit
Acts 14:3-Therefore they spent a long time there speaking boldly with reliance upon the Lord, who was testifying to the word of His grace, granting that signs and wonders be done by their hands.
Romans 15:19- in the power of signs and wonders, in the power of the Spirit; so that from Jerusalem and round about as far as Illyricum I have fully preached the gospel of Christ.
Hebrews 2:4- God also testifying with them, both by signs and wonders and by various miracles and by gifts of the Holy Spirit according to His own will.
Final words on Who the Holy Spirit is and what are functions of the Holy Spirit?:
The Holy Spirit enables the perfect will of God to done in the life of every believer. You can live in victory and live supernaturally through the power of the Holy Spirit.
John 16:12-14 – 21st Century King James Version – 12 "I have yet many things to say unto you, but ye cannot bear them now. 13 However when He, the Spirit of Truth, is come, He will guide you into all truth; for He shall not speak from Himself, but whatsoever He shall hear, that shall He speak; and He will show you things to come. 14 He shall glorify Me, for He shall receive of Mine, and shall show it unto you
The Holy Spirit guides us into all truth – God wants people to know him and it is only the Holy Spirit in this dispensation who can reveal the word of God to us fully. He is called the Spirt of truth. Everything that God does is by his work and by his spirit
To get more tips about how to grow in your faith by the Help of the Holy Spirit, check out this blog with this link: How to remain in faith