The question what is Holiness according to the bible is an important question. So the word Holy means consecrated, dedicated, set apart – The word for holy in Hebrew is "qadash," which means to be sanctified, consecrated, and dedicated or to be separated from the world and worldliness.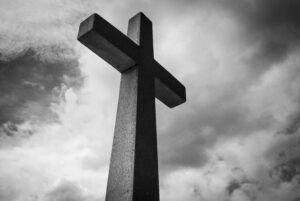 What is holiness according to the bible? Purity is one of the aspects of Holiness
Isaiah 35:8 ESV /  – And a highway shall be there, and it shall be called the Way of Holiness; the unclean shall not pass over it. It shall belong to those who walk on the way; even if they are fools, they shall not go astray.
A few other words to describe the word unclean – Dirty; filthy; foul. · Morally impure; unchaste, obscene, or vile
Leviticus 11:44-47 – For I am the LORD your God: ye shall therefore sanctify yourselves, and ye shall be holy; for I am holy: neither shall ye defile yourselves with any manner of creeping thing that creepeth upon the earth.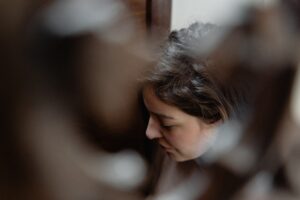 2. What is holiness according to the bible? There is no darkness in God's Holiness
1 Timothy 6:16 – New Living Translation
He alone can never die, and he lives in light so brilliant that no human can approach him. No human eye has ever seen him, nor ever will. All honor and power to him forever! Amen.
1 John 1:5 – And this is the message we have heard from Him and announce to you: God is light, and in Him there is no darkness at all.
3. What is holiness according to the bible? God is perfect – the word perfect – means to have no fault. To be flawless, Have no defects
Matthew 5:48 New English Translation – 48 So then, be perfect, as your heavenly Father is perfect.
James 1:17 – New International Version – 17 Every good and perfect gift is from above, coming down from the Father of the heavenly lights, who does not change like shifting shadows.
Deuteronomy 32:4 –  "The Rock! His work is perfect, For all His ways are just; A God of faithfulness and without injustice, Righteous and upright is He.
4. What is holiness according to the bible? God's Holiness is majestic, glorious, and beautiful to behold
Exodus 15:11 Who is like you, O Lord, among the gods? Who is like you, majestic in holiness, awesome in glorious deeds, doing wonders?
Isaiah 6:3 – And one called to another and said: "Holy, holy, holy is the Lord of hosts; the whole earth is full of his glory!"
5. What is holiness according to the bible? God is he is set apart and distinct
Isaiah 57:15- For thus saith the high and lofty One that inhabiteth eternity, whose name is Holy; I dwell in the high and holy place, with him also that is of a contrite and humble spirit, to revive the spirit of the humble, and to revive the heart of the contrite ones.
All the great works and the great acts of God are a result of his great nature. To really understand his acts – you must understand his holy nature
To get more information about living by the Holy Spirit check out this blog:  How to live by the Holy Spirit